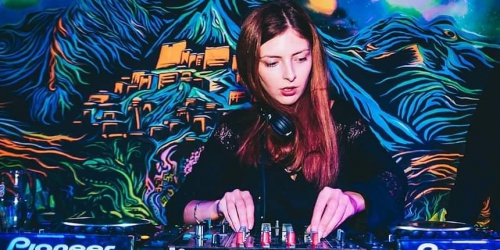 Yella is DJane from Belgrade, Serbia, presenting to you new school goa sounds, carefully selected for her sets. She is one of the members and founders of Ages Of Love, which is one and only women goa power organization.
You can expect from her sets to be melted with strong emotional goa melodies or to be boiled with pure acid goa sounds.
Yella played on many parties in Serbia and abroad, and festivals including Elysium Island (Serbia), Hugh Grounds (Croatia), Forestation (Croatia) and more.