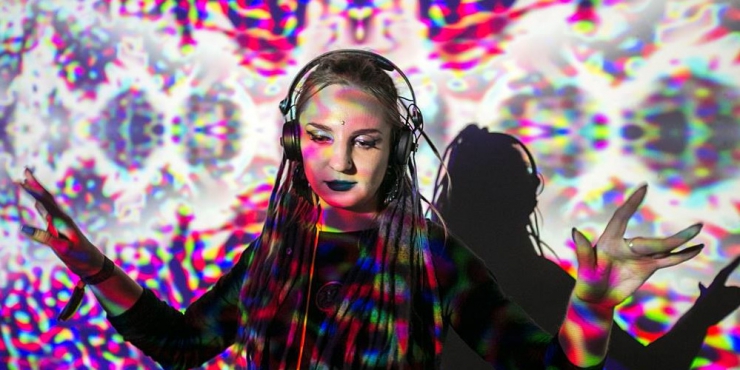 Margarita Yaleeni began the DJ's way in 2004 with performances at gothic and industrial events, borrowing the pseudonym from the goddess of Forest and Nature from the fantasy novel N. Perumov. A little later, she moved to more complex psychedelic motives, retaining the love of the mysterious magic of the night sound, an unusual approach to the choice of tracks, and finally became permanently entrenched in the psy-scene of St. Petersburg and Moscow.
Margarita's performances are always distinguished by a special mystical atmosphere, the ability to take the attention of listeners, plunging her mind on a long exciting journey. Not having a strict binding to a particular style, Yaleeni can rightly be considered a multi-style DJ – some of her sets fascinatingly balance between hypnotic and industrial techno, while others are vibrant goa trance, containing the forest energy of Dark Forest or an incendiary progressive, and literally forcing the start to dance.
DJane Yaleeni actively shares with the audience her favorite music and regularly performs at parties and festivals such as Solstitium / Aequinoctium (Estonia), Planetarium (Latvia), Skazka, Trimurti, Chill Out Planet, Forest Quest, Solar Systo, Abstraction, Вещий Мох, Space Camp, Wonderland Experience and others.