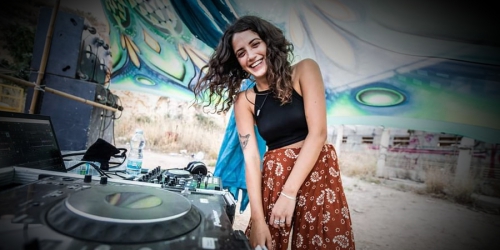 Eden is an Israeli 27-year-old goa trance DJ, specialized in old school acidic and psychedelic Goa trance.
Eden discovered Goa music for the first time in 2007 and since then she has been discovering the history of Goa music going back to the '90s until today.
Eden feels Goa is different and unique electronic music and is still wanting to explore this genre more.
After finishing her music studies in 2016, Eden started performing as a DJ. These days she plays on many underground parties and festivals around Israel. Currently, she is studying her BA in Marine Biology as well and manages to combine both very well.
Music and the sea are absolutely her passions.

Available for booking at:
edenbbarami@gmail.com